Rag trees, clootie wells, and raggedy bushes are English, Scottish, and Irish names for special places with a mystical reputation. People visit in the hope of healing and good fortune and tie a piece of cloth on a particular tree or bush near a well or source of water. Often the tree is a hawthorn (aka whitethorn or maytree).
There are many, many places in the world with a tradition of attaching cloth to special trees as a ritual for good luck, good health, or as a votive offering. Wishing wells and sacred springs of water are widespread too.
A Wish Tree is an individual tree, usually distinguished by species, position or appearance, which is used as an object of wishes and offerings. Such trees are identified as possessing a special religious or spiritual value. By tradition, believers make votive offerings in order to gain from that nature spirit, saint or goddess fulfillment of a wish.
I first discovered these trees when visiting
The Samye Ling Centre, Eskdalemuir, Scotland.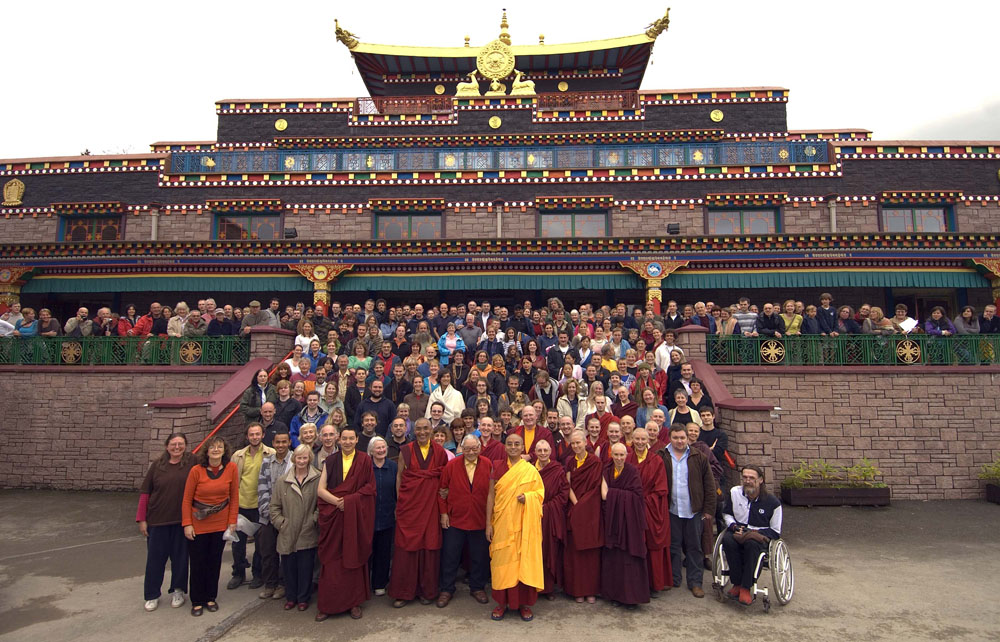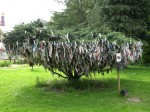 Cloutie Tree
As you enter the peace garden from Johnstone House there is a Cloutie tree with colourful cloths tied to its branches. It is both a Scottish and Tibetan custom to make a wish and then tie a coloured ribbon to the tree. As the cloth fades the wish is carried off by the elements and hopefully one day comes true. People are welcome to take a coloured ribbon from the black container beneath the tree, make a small donation in the box and then tie a ribbon to the tree.
My crochet clootie tree. If anyone would like to contribute a crocheted ribbon to the tree please email me at
thesunroomuk@googlemail.com