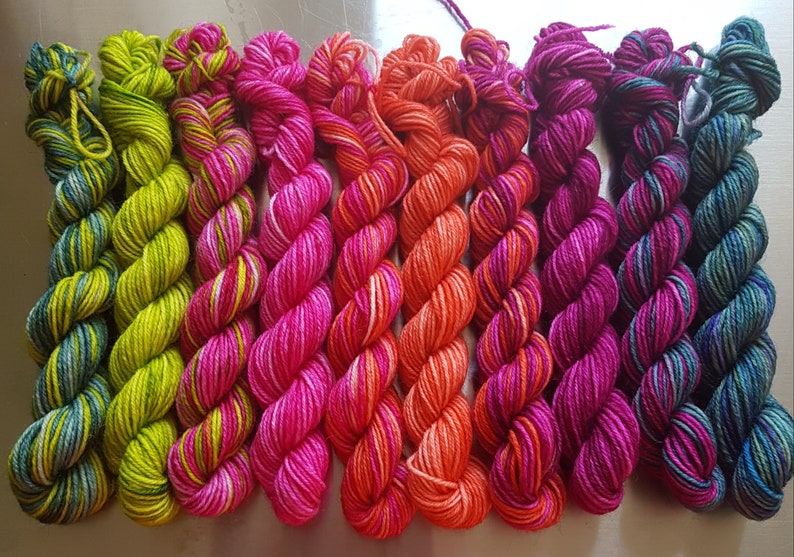 New colours - Springtime mini skeins set.
Wee Ones - Grab Bag 10 x 10g mini skeins - all colours will be different. The photos shown are the colours you will receive.
Self care - self treat - a little yarnie surprise! Soft and Squishy sock yarn.
Perfect for any scrappy sunday projects or cozy memories blanket etc.
Get your in my etsy store - click here