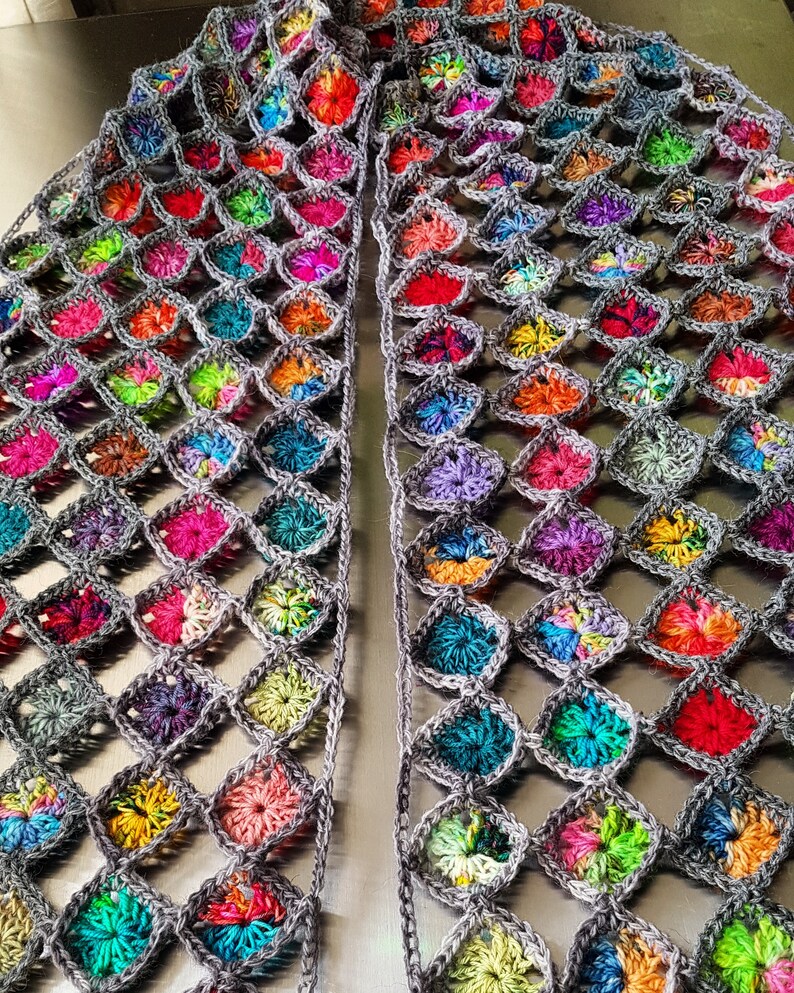 The Gallus Wrap Scarf made using hand dyed and hand painted yarns from Scotland.
gallus
(ga·luss) Dialect, chiefly Scot ~adj.
1. self-confident, daring, cheeky.
2. stylish, impressive (esp. Glasgow "He's pure gallus, by the way").
3. Orig. derogatory, meaning wild; a rascal; deserving to be hanged (from the gallows).
Source: - literalbarrage.org
The scarf is made up of 175 tiny granny squares all crocheted together in a trellis form. This is a real OOAK designed and made by myself and absolute statement piece..