Hand dyed & hand painted natural fibres; wool, sock yarn, dk yarn, mini skeins. Crochet design and production. Textiles design, crochet pattern design.
Saturday, 16 April 2016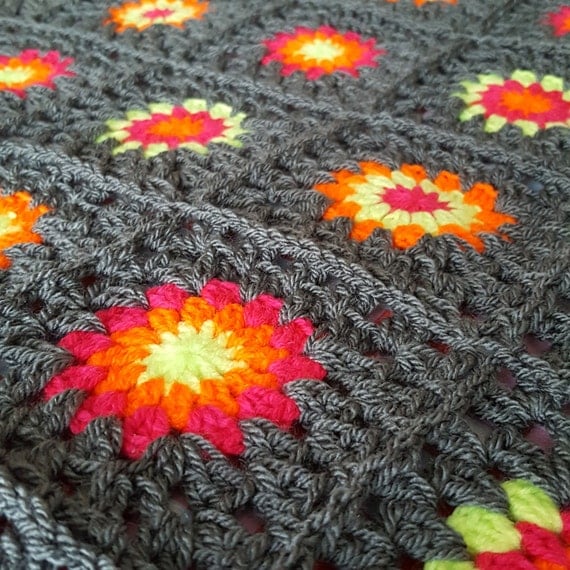 A newly completed sunburst granny square blanket available now in
my Etsy store here.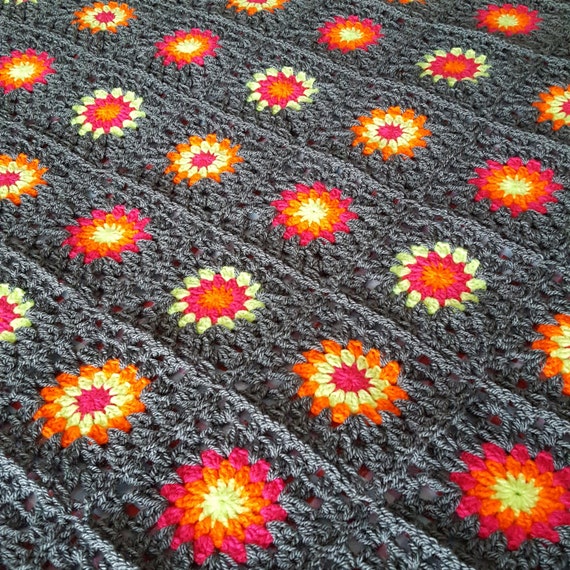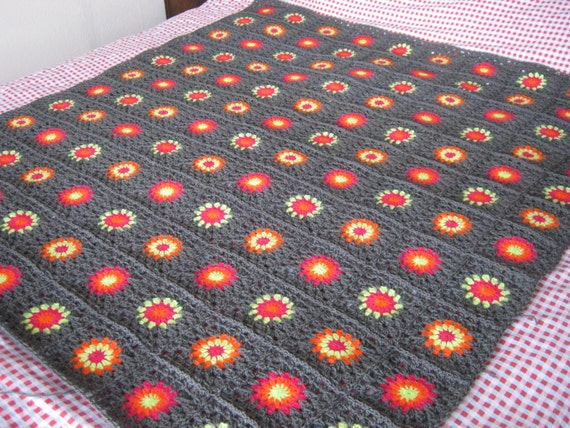 Thursday, 7 April 2016
This sublime and heavenly blanket has been crocheted in a gorgeous fresh wisteria lavender. There are 100 granny squares in total and the centres are crocheted using blues, greens, purples and lilacs. All colours that will be sure to brighten up the day.
Measuring 60" square approx it is ideal for bed, on the sofa or in front of the TV or for picnics, camping and festivals. Truly beautiful and truly unique.