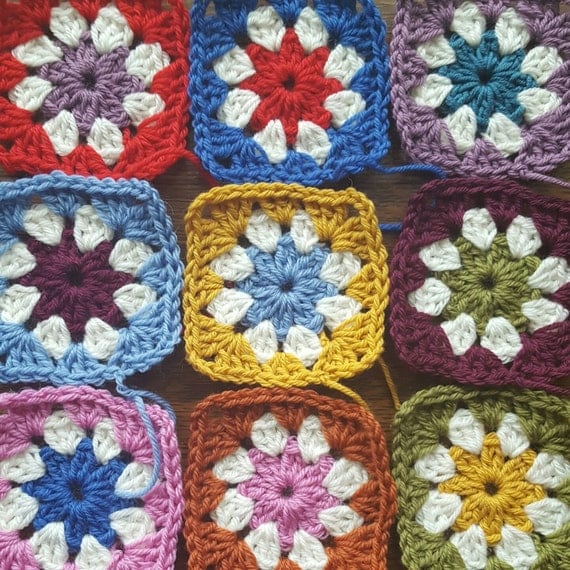 Pure Wool Daisy Granny Squares for any crochet project you wish to undertake. You can either sew together the squares or crochet them together, all squares are fully completed with all ends darned in. The squares will be provided in an equal mix of the colours shown in the photographs but can be made in just 1 colour or your choice, just let me know.

Squares measure 4" x 4" approx.

These squares can be made into a blanket, scarf, cushion, shawl, skirt, bag etc. A wonderful head start on making Christmas gifts. there is an example of a blanket made up of these squares in my Etsy store.