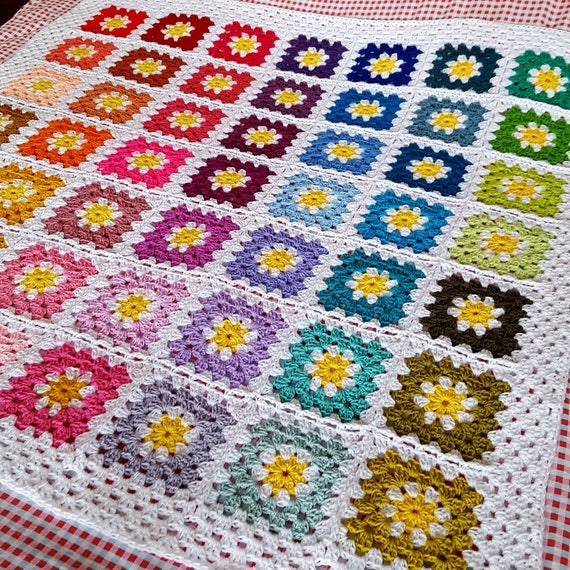 In stock ready to ship. Made in Scotland, United Kingdom.
Made NOT Manufactured.
This blanket has been crocheted together or 'crocheted as you go' so that there is nor seam or ridge on the blanket.
A fabulously nostalgic and traditional granny square blanket featuring gorgeous fresh summer time daisy flowers. Made in a variety of gorgeous colours in acrylic yarns. The blanket measures 50" x 50" and is handmade not manufactured many, many hours of work go into a blanket like this.
This blanket is sure to be a treasure to it's new owner and has a timeless feel that makes it heirloom quality. Perfect as a gift. Made using good quality DK acrylic yarn and is machine washable, dry flat or tumble dry on a low heat.