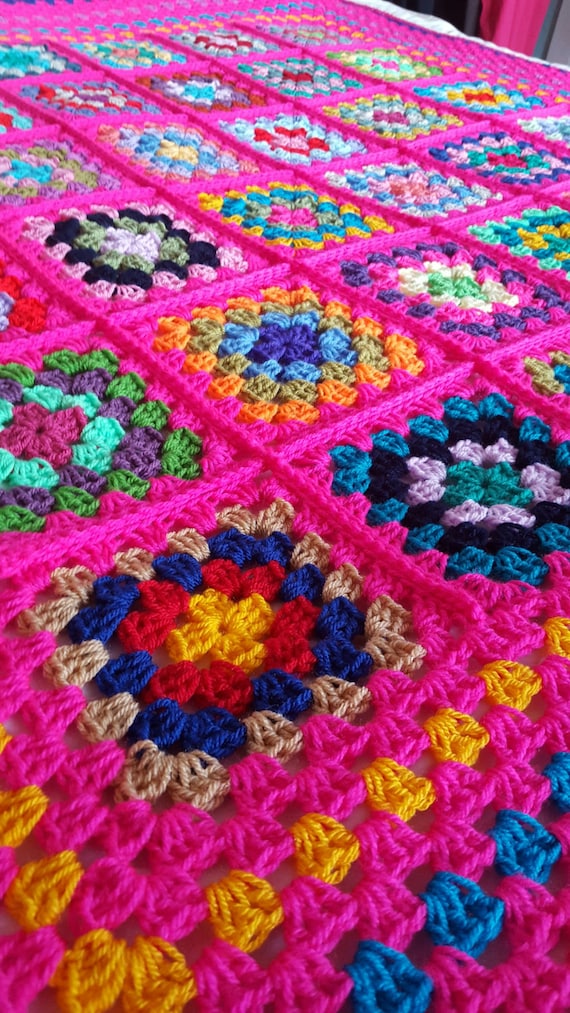 Striking and stunning bright pink crochet blanket afghan, In stock ready to ship.
Here is a gorgeous granny square blanket all crocheted together with bright pink yarn. Perfect for sofa, picnics, lap blanket etc. Measures 56" x 56"
Made using good quality acrylic yarn it is both soft and warm.
Available in my Etsy store.