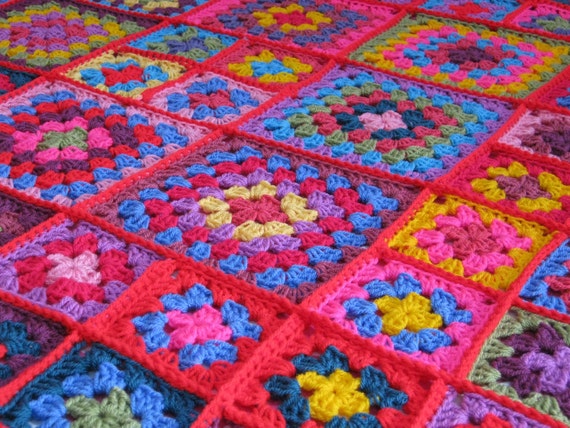 This blanket will be crocheted in gorgeous fresh vibrant 'Dolly Mixture' colours that will be sure to brighten up the day. Measuring 55" square it is ideal for bed on the sofa or in front of the TV. The blanket is a real treasure and ideal for bed, sofa, caravan or camping etc.
Would make a fabulous gift and has a lovely heirloom quality which would be a valued addition to any household. Made using good quality DK acrylic yarn so that it can be machine washed and dried flat or tumble dry on a low heat.
A fabulously nostalgic and traditional granny square blanket. Made in a variety of gorgeous colours in acrylic yarns. The blanket measures 55" x 55" and is handmade not manufactured many, many hours of work go into a blanket like this. The completed blanket will be crocheted together with top seam detail, as shown.