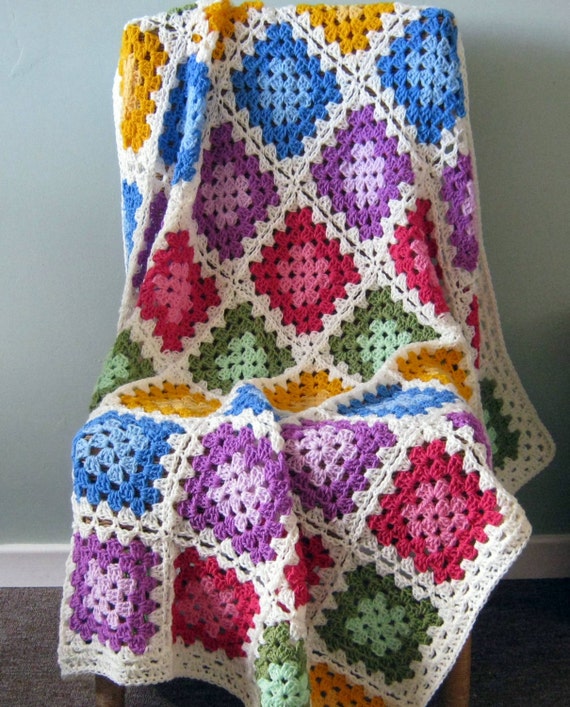 A gorgeous bold yet contemporary colour block blanket. Constructed here using 7 x 7 rows.
The finished blanket measures 48" x 48" - The blanket photographed was made for a client for their rocking chair. The blanket could be made in a variety of sizes, please message me with your requirements.
Made using good quality acrylic yarn it is both soft and warm.
Machine washable and can be dried at low heat, though also air dries very quickly as well.