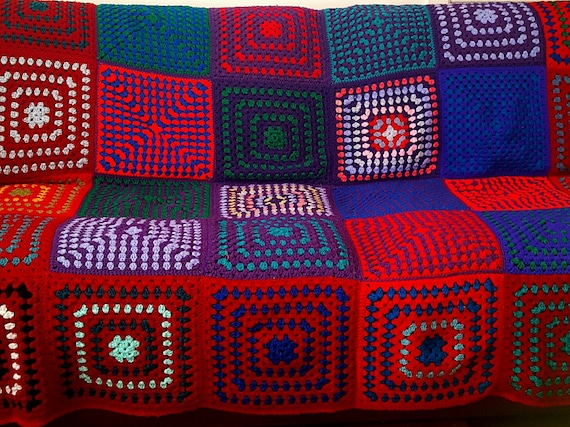 Available in my Etsy store now.
This fabulous retro granny squares blanket is uge - it's made up of 36 1 ft squares with a border and measures 75" x 75" approx. The design is so 1970s it's fabulous and a really rich Ruby Red colour.
The blanket has been crocheted quite densely and so it's quite weighty and uber warm.